HDB APARTMENT IN QUEENSTOWN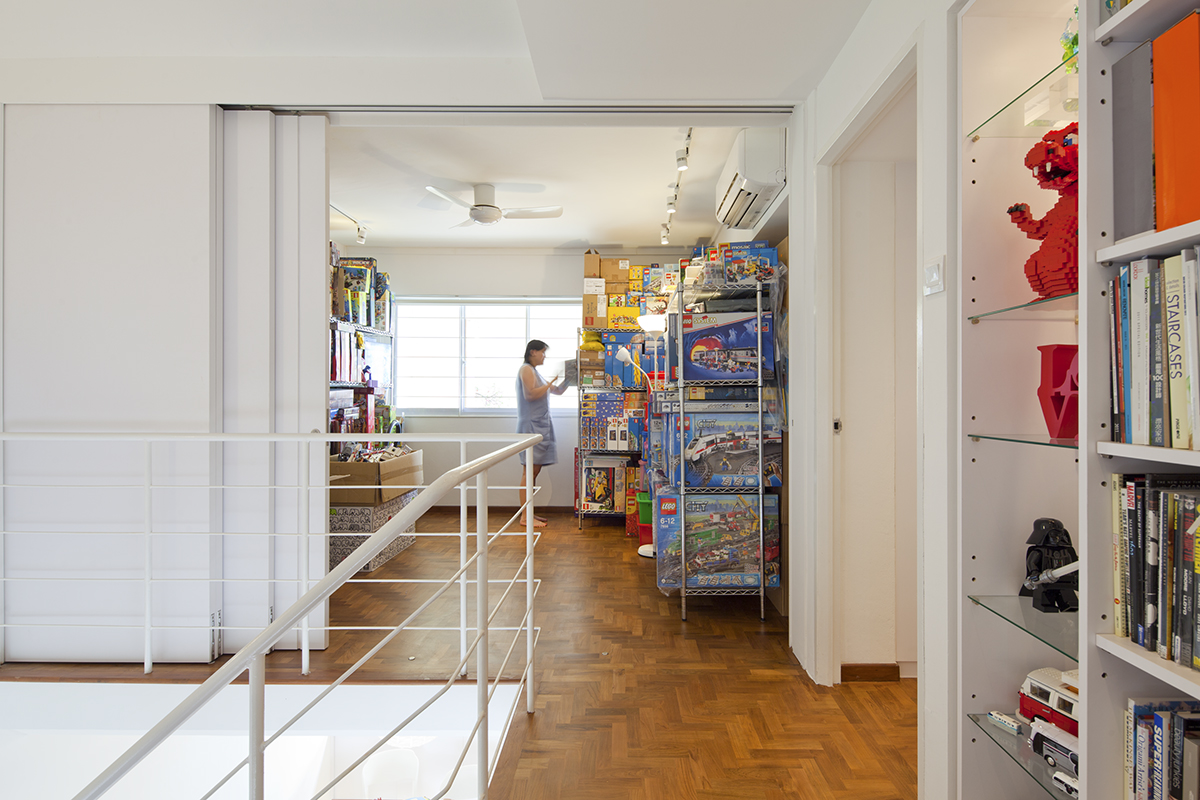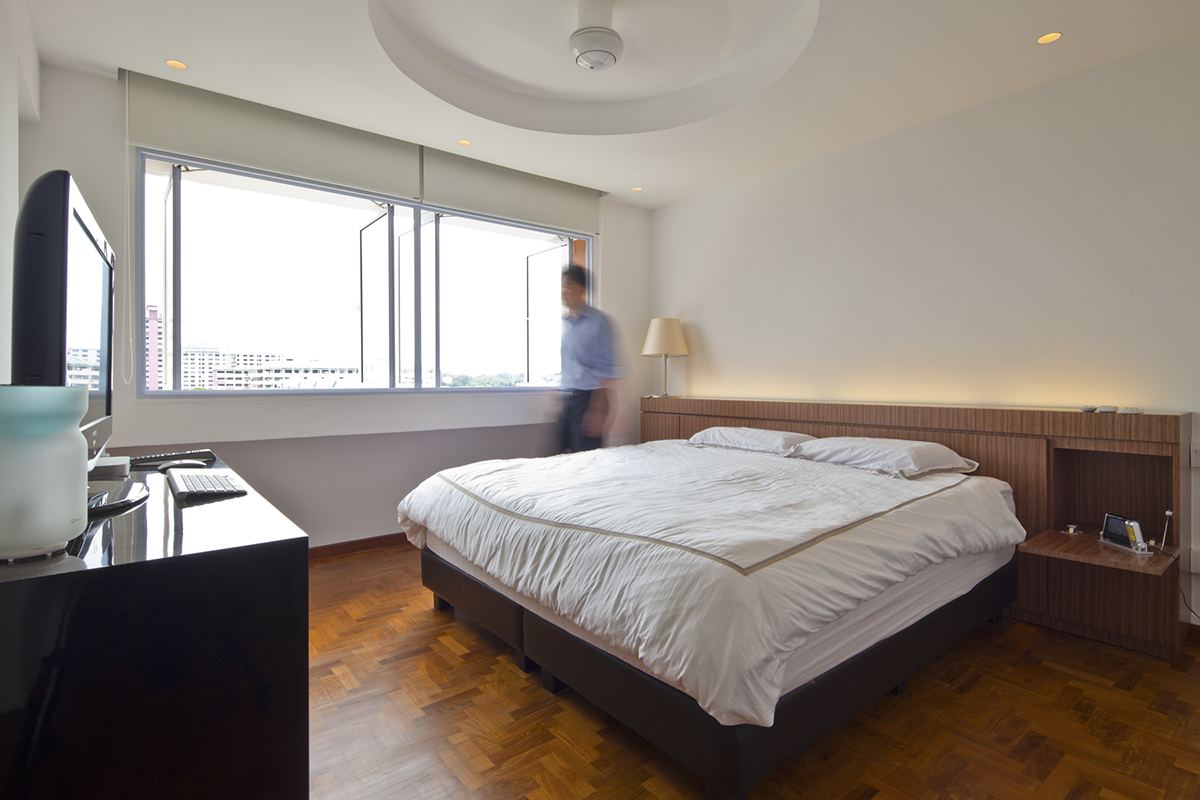 The project attempts to re-think in terms of space and layout of a large maisonette HDB unit and to accommodate to a young couple's needs and lifestyle. To open up the interior space, considerable walls were demolished and replaced by glass panels and sliding panels. This minimizes spatial boundaries and allows spatial continuation. A wall lining the central stairwell was removed and replaced by sliding door panels to allow natural light to flood the dim stairwell. The interior spaces were finished in white to emphasize the crisp lines and to sharpen the contrast of light and shadow. The project was completed in August 2011.
The project has been featured in 'Dwell Asia' magazine March/ April 2012 issue.
The project has been shortlisted for the President's Design Award Singapore 2013.
Photo #5,7,8,9,10,11,13 courtesy of Marc Tey