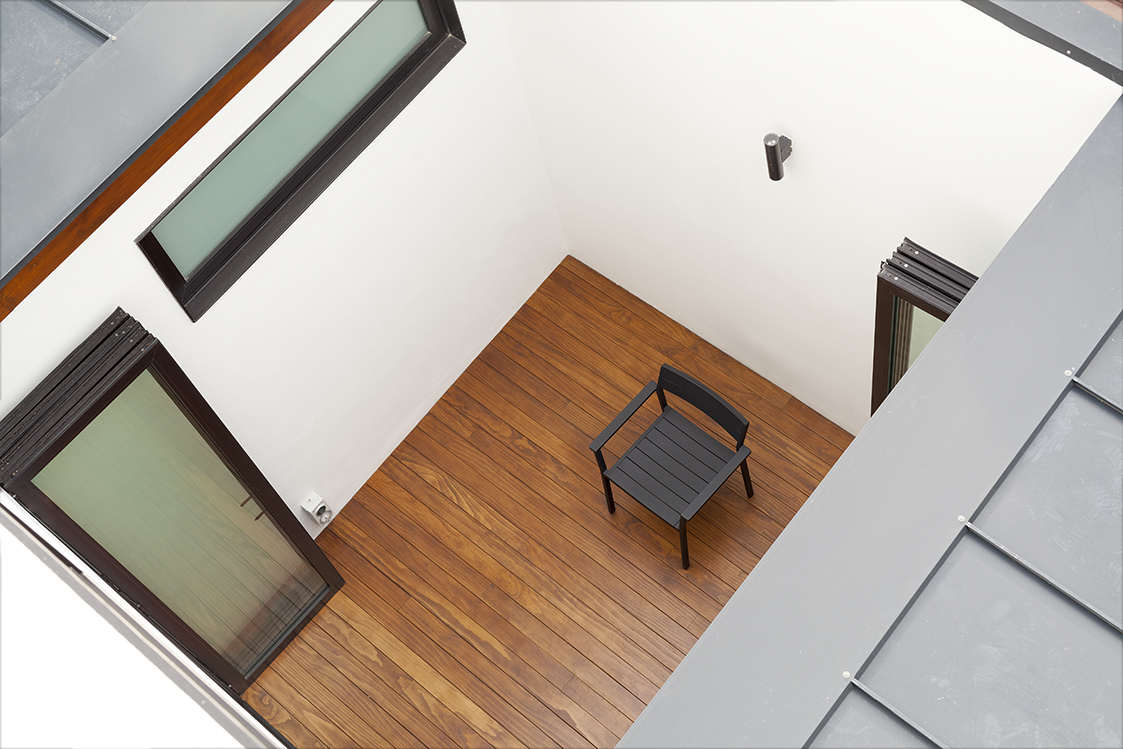 The project is the transformation of a 50-year-old dilapidated terrace house in upper Thomson. The introduction of an internal open-to-sky courtyard brings daylight and generates natural ventilation through the house. Once the sliding doors are open, the ground level becomes an open free plan that continues to the front patio and internal courtyard. The frame on the front facade and around windows ward off rain effectively Windows are carefully positioned not only to bring in light but also to frame views of the sky and greenery. The project was completed in November 2015.
築50年のテラスハウスの増築プロジェクト。1階に中庭を挿入することにより明るく風通しの良い空間が出来上がった。
The project is featured in Design Milk and D+A magazine Issue091 2016.
Photo #1,2,3,4,8,9,10,11,13,18,19,20,21,22 Robert Such, the rest by Masaki Harimoto